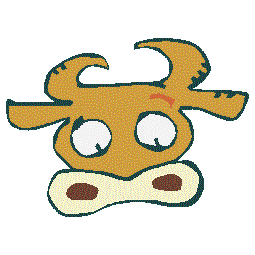 Write your own snappy ad copy!
Get our free 24-page booklet
and learn to write like a pro!
Fred's Advertising Clinic!
Brownie T. Cow
Director of Bovinity
Site Navigation
Home page
Contact us
What we do
About us
Let us tell the world
Testimonials & references
Video demos
Audio demos
Our People
Useful info, tips & tricks
Links and more
Everything legal
You don't need to hire an expensive copywriter to write your next ad or video -- not if you get Fred's Advertising Clinic, our free 24-page booklet that teaches you everything you need to know to write your own powerful ad copy.

Brown Cow Studios' owner and creative director, Fred Pagano, shows you the secret steps the best copywriters follow. You'll learn the ingredients that go into every effective advertising campaign. Whether in print, broadcast, or a web video, you'll be writing great copy that sells in no time!.

From commercial and video scripts to print and web advertising, writing effective copy is part art and part science. And in Fred's Advertising Clinic, you'll learn both!

This informative and valuable booklet is normally available only to our clients. But we know times are tough, and every small business needs a leg up. So we're making this enlightening booklet -- one that can help bring in thousands of dollars worth of new business -- available to everyone absolutely free. But it won't be available for long, and when this free offer is over, Fred's Advertising Clinic, and all the important information it contains, goes back into the vault for who-knows-how-long!

Fred had to get two college degrees and put in years of experience to gain this expert knowledge. But he's sharing it with you absolutely free!

You need your advertising to sell, right? Then get this valuable free lesson in writing great copy today!
To get Fred's Advertising Clinic
Just fill out the form below!