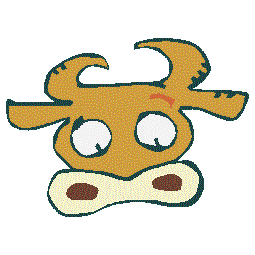 Information, advice, tips & tricks.
We tell it to ya straight!
The No Bull Zone
Brownie T. Cow
Director of Bovinity
Site Navigation
Home page
Contact us
What we do
About us
Let us tell the world
Testimonials & references
Video demos
Audio demos
Our People
Useful info, tips & tricks
Links and more
Everything legal
BullShots!
Useful advice, tips and tricks
Brown Cow Studios' official blog, Bullshots! presents useful information to anyone involved in small business, advertising, marketing or multimedia. Informative articles, opinion, and random musings from Fred Pagano, and sometimes even Brownie T. Cow herself make BullShots! a must read!
Fred's Tip of the Day
Get a New Tip Every Day!
Coming back by popular demand, Fred's Tip of the Day is an exclusive feature of BrownCowStudios.com. It's packed with quick advice for the busy executive. Get great business and marketing ideas, tips for great living, words of wisdom, and the occasional joke too! Don't miss out on today's tip ... it might be the one that changes your life!
Keep watching this space for the return of Fred's Tip of the Day.
The Word of the Day
Impress your friends and scare your enemies! Learn a new word every day!
Fred's Advertising Clinic
Write your own snappy ad copy!
In our free 24-page booklet, Fred's Advertising Clinic, you'll learn to write your own catchy, appealing and effective ad copy. Brown Cow Studios' creative director Fred Pagano shares the secrets the pros use to write ad copy that drives in business. It's a must read!